Education and Early Childhood Learning

Andrea Leach
May 2021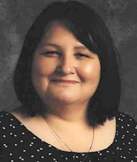 Home Community:
Sioux Valley Dakota Nation
Cultural Identity:
Dakota
Current Position:
Grade 7/8 teacher
Education/Training:
Bachelor of Arts, Bachelor of Education – University of Winnipeg
Roles/Responsibilities:
Classroom teacher
"Embrace who you are!  You will experience challenges and make mistakes in your life. When you make a mistake, learn from it, and try not to be too hard on yourself."
What obstacles did you face and how did you overcome them?
Along my journey I have faced several obstacles. Growing up, I attended several different schools and often felt that I struggled to find a sense of belonging. This made me passionate about becoming a teacher. It fueled in me, a desire to become an educator and to build a strong sense of classroom community so that each child feels as though they are welcome.
What or who inspired you to really go after the profession you are in now?
I think that my parents had always encouraged me to pursue teaching, but it took me a while to find that path. For many years, I worked in Louis Riel School Division's Indigenous Education Department as a community support worker. While employed there, I worked alongside many Indigenous educators, Elders, students, and families. Each person taught me something new and inspired me to reach further.
What critical choices or decisions did you make that helped you get where you are today?
The opportunity to go back to school and pursue an education degree came up when I was 40. At the time, I was offered the chance to enroll in the University of Winnipeg's CATEP program, which is a program that would allow me to go to school while continuing to be employed full-time. I struggled with the decision. Was I too old? Was I up for the challenge? Would I be able to handle the additional workload? I finally decided that I would never know unless I tried. I resolved to do my best. I enrolled in school and was nearing completion when I was diagnosed with endometrial cancer. I was devastated and was convinced that I would have to give up on my dream. With the help and support of friends, family, colleagues at work and school, I was able to continue my educational journey. Today, I am healthy and grateful that I kept going.
Message of Encouragement:
Embrace who you are! You will experience challenges and make mistakes in your life. When you make a mistake, learn from it, and try not to be too hard on yourself.
---