Education and Early Childhood Learning

Rachel Neil
November 2019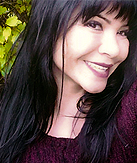 Home Community:
Chippewas of Nawash Unceded First Nation, Cape Croker, Ontario
Cultural Identity:
Anishinabe
Current Position:
Instructor; Honouring Gifts, Essential Skills at Ka Ni

Kanichihk Inc.

Education/Training:
B.A./B.Ed.
Roles/Responsibilties:
Helping young women find their potential and achieve

academic success.
"Be who you are meant to be!
Do what you are born to do!"
What obstacles did you face and how did you overcome them?
I was 27 years old with a Grade 9 education and decided to return to school to earn my Grade 12 Mature Diploma
What or who inspired you to really go after the profession you are in now?
My Grandmother was a residential school survivor and she overcame her experience by reclaiming her culture and identity. This is why I chose to become a teacher, to help Indigenous children have a quality education. A good experience at school.
What critical choices or decisions did you make that helped you get where you are today?
I attend ceremonies, this is where I have learned the most of which I incorporate into my daily classes. The Grandmothers and Grandfathers always encouraged me to never give up.
Message of Encouragement:
Be who you are meant to be! Do what you are born to do!
---