Education and Early Childhood Learning

Kathy Simcoe – Anang Binesi Ikwe
(Star Thunderbird Woman)
March 2019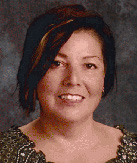 Home Community:
I grew up around Teulon, MB, but am also a member of the Brokenhead Ojibway Nation.
Cultural Identity:
I am Anishnaabe person with Metis roots.
Current Position:
Grade 7 teacher at

Teulon Collegiate

Education/Training:
My first RRC post-secondary diploma in 1991, was in Early Childhood Education. I have since earned a B.A. in Geography and French, as well as an after-degree B.Ed. in the Senior years stream. Since graduating, and teaching, I have completed a Post Baccalaureate in Sustainability, all through the University of Winnipeg.
Roles/Responsibilties:
I teach Grade 7: 3 core subjects plus Basic French (also Grade 8 Basic French). I coach volleyball, lead the Indigenous Culture Club and the Outdoor Survivors

Fishing trip.
"The more opportunities you seize, the more opportunity comes to you."
What obstacles did you face and how did you overcome them?
In my family growing up, post-secondary education was not a priority, therefore I chose the least expensive route which was Red River College.  Immediately following graduation, I had 2 children, and even with a spouse, raising them was a struggle with limited education and income.  In my mid 30's, while working on a service line at a turkey hatchery, I realized I needed to do something else, for my children as well as for me, since there had arisen the possibility of financial help from my home community. When I was initially accepted to the U of W Integrated Education program, I was not able to get funding right away, and had to show my Education authority that I was serious.  I switched to the B.A. program and offered to pay for my initial courses, and take them one at a time evenings. After reapplying the next year, I spent the next 5 years juggling hatchery work part time, leading 4H, and being a hockey and horseshow mom, while being in full time University.
What or who inspired you to really go after the profession you are in now?
A  couple of my teachers in highschool were my first inspiration, and in the back of my mind, it was always my wish to be a high school teacher. Later on, the desire to provide a better life for my 2 children prompted me to take the necessary steps to make it happen.
What critical choices or decisions did you make that helped you get where you are today?
Deciding to leave my comfort zone in my small town and take on being a full-time student in the "big city" while being an active parent was no easy decision, but it was "now or never." Refusing to give up at my first setback was crucial.  Next, I chose to take a French minor, even though I had not spoken or studied it since high school, as it widened my opportunities for a job. My first job was in my community of Brokenhead, which really opened my eyes as to the inequities First Nations face, particularly regarding education, and I was glad for the opportunity for my first chance to serve the community that had supported me.
Message of Encouragement:
For all those of you, particularly Indigenous people, who face obstacles, learn to recognize opportunity.  If you do not qualify for full-time Education funding, there are scholarships and bursaries.  The more opportunities you seize, the more opportunity comes to you. If you are denied something you need, be the "squeaky wheel," and in the meantime, look for alternate routes. If you establish a plan, and begin, you will have made those first steps. You can always change your course, but not if you are standing still! You may well find that in striving for something, you see results that you were not anticipating. For example, I enrolled in university so that I could provide financially for my children as they did not have treaty status to help with their education. The unexpected result was that having watched me finish University, they had confidence to successfully pursue their own university careers. Finally, also recognize responsibilities. While you are on your path and after you have reached your goals, remember that you are part of the success story of all of our people, both present and future.  Find ways of giving back to your communities; encourage our young people, even if only by example.  
---