Education and Early Childhood Learning

Tamara Rondeau
May 2018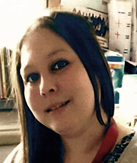 Home Community:
Sagkeeng First Nation
Cultural Identity:
Ojibwe
Current Position:
Grade 7-9 Educator
Education/Training:
CATEP – Community Aboriginal Education Program at The University of Winnipeg
Roles/Responsibilties:
Provide instruction to student learners in English Language Arts and Indigenous Studies. Provide support and check-ins for students during student service time.
"You can be the author of your own success."
What obstacles did you face and how did you overcome them?
l grew up in the North End of the city; my parents worked hard for the money they received. My mom was a volunteer at William Whyte School until she was hired as the Community Support Worker. My dad, who lacked education, worked hard labor. My parents' combined income could hardly provide us the necessities of life and from an early age I was determined to do better and provide for my family. I understand the struggle that some families face as they try to put a roof over their heads and food on the table. Since neither of my parents graduated high school, post-secondary education was not really discussed in my house. Growing up, many of my friends turned to street life to earn money, and watching this unfold right before my eyes made me determined not to follow the same path. As a teen, I became a mother and this greatly impacted my life. Now I had someone else counting on me, and I became focused on how I could provide a way of life that would benefit both of us. Becoming a mother gave me the strength that I needed to enter into post-secondary education. I always struggled in school so I figured I'd start with a two-year diploma program at Red River College. The course was from 2005-2007. l then began working in the youth care field. Through this job l realized that many youth faced the same struggles I did and l became determined to make a difference. I applied to Education through the Community Aboriginal Teacher Education Program (CATEP) at The University of Winnipeg. I got accepted and graduated with my teaching degree in 2015. This wasn't an easy journey. I lost my partner and daughter's dad in 2013 very tragically and unexpectedly, but even through the anguish and pain, I was determined to continue my studies. l know that giving up would have been the easy thing to do, and probably very understandable, but I have never been one to take the easy road. I looked at this tragedy as a sign that I needed to figure out who l was and what I stand for. I am confident in saying that I am now the teacher that I would want my daughter to have. We all have tragic stories in our lives and I was determined not to be defined by mine.
What or who inspired you to really go after the profession you are in now?
In grade 7, I was at William Whyte School and my teacher, Rebecca Ehnes was very influential in molding the person that I am today, although at the time, I do not think she realized the impact that her powerful words and actions truly had on me.
She was the one teacher who always told me that I could be anything that I wanted. She never labelled or limited me based on my ethnicity. Being Indigenous to her meant that I was full of strength and possibilities. She made me feel proud of who I was and made me aware that Indigenous females could be professional leaders in and out of the community. Skin color and last names meant nothing to her, instead she saw the person inside of each of her students, and for me, as an Indigenous female, made me understand that I was capable of so much more than the stereotypes in the media. It was her positive influence and unwavering support that made me want to create a better life story for myself.
What critical choices or decisions did you make that helped you get where you are today?
Losing my partner was life altering. After I took the time to grieve the loss, I made the conscious decision not to become another statistic. I became focused on becoming my own success stoty. I started to be my own advocate and ask questions about how I could better myself and to pursue an education degree. One decision that I am also immensely proud of is to be a solid role model for my daughter. I strive every day to illustrate the power of hard work and positive thinking. It is imperative to me that I model strength and instill positive self-love so that she too can achieve her own dreams.
Message of Encouragement:
You can be the author of your own success.
---