Education and Early Childhood Learning

Tasha Spillett
October 2016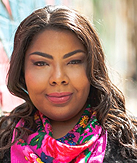 Home Community:
Opaskwayak Traditional Territory
Cultural Identity:
Inniwak
Current Position:
Instructor, U of W Indigenous Knowledges Post-Bacc Program; Instructor, U of W Faculty of Education; Instructor, U of W Department of Religion; Teacher, Model School UW Collegiate; Instructor, U of M Department of Native Studies
Education/Training:
B.A/B.Ed – U of W; M. Ed Indigenous Land Based Education – U of S; PhD Student – U of S
"The gifts that we were given aren't for our individual benefit but for that of the collective..."
What obstacles did you face and how did you overcome them?
I always loved learning, but didn't always love school. I think that this is a common experience for a lot of Indigenous and racialized students. There were many critical points in my own school experience, where I felt like I didn't belong or like I wasn't smart enough to be there. I remember during my first academic advising appointment at the University of Winnipeg, I was told that I shouldn't plan to complete my B.A/B.Ed program within the 5 years because I would probably end up getting pregnant. Sometimes, racism hits you like a freight train and you don't have a minute to collect yourself. I wasn't able to respond to the ignorance at that particular time, but I've spent my career dismantling the intersecting forms of oppression that create it.
What or who inspired you to really go after the profession you are
in now?
All the young people that I'm blessed to have in my life are my daily inspiration. I am fully committed to creating places of learning that are worthy of them. It's not enough to say that 'youth are our future', we need to do everything we can to prepare them for keeping our Nations going.
What critical choices or decisions did you make that helped you get where you are today?
The choice that I've made to center the teaching that have been passed on to me in ceremony, is what has carried me to the place I'm at now. It's also ceremony, that connects me to a circle of people who help me along the path that I've chosen. The truth is, I haven't been able to accomplish anything beautiful in my life on my own. The people that I love, make all things possible.
Message of Encouragement:
The gifts that we were given aren't for our individual benefit but for that of the collective, so share them generously with one another. It's all of our responsibility to work towards becoming good Ancestors.
---