Education and Early Childhood Learning

Cameron Flamand
April 2020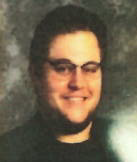 Home Community:
Teulon, Manitoba
Cultural Identity:
Métis
Current Position:
Grade 7 Teacher at Wapanohk Community School, School District of Mystery Lake, Thompson, Manitoba
Education/Training:
Bachelor of Fine Arts 4 yrs, Bachelor of Ed 2 yrs
Roles/Responsibilities:
Teaching all subjects this year, next year teaching Math, Art and Health
"You should not be ashamed. You should be proud of your ancestors."
What obstacles did you face and how did you overcome them?
Being ashamed of my cultural identity. A professor pushed me to understand more about my cultural identity.
What or who inspired you to really go after the profession you are in now?
My understanding of cultural knowledge made me want to share that knowledge with others and to help students not to feel ashamed themselves, and to be proud of who they are.
What critical choices or decisions did you make that helped you get where you are today?
Leaving home after high school. This helped me to grow, be more independent and be a better person.
Message of Encouragement:
You should not be ashamed. You should be proud of your ancestors.
---