Education and Early Childhood Learning

Jacqueline D. Bercier
September 2015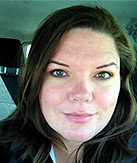 Home Community:


Selkirk, MB

Manitoba Cultural Identity:
Métis
Current Position:
Aboriginal Student Centre Teacher, Lord Selkirk Regional Comprehensive Secondary School, Selkirk, MB
Education/Training:
Brandon University – Program of Education for Native Teachers (P.E.N.T.) – Graduated 2008 Honours – Greatest Distinction
Roles/Responsibilty:
I run a transition program specifically for First Nation and Métis students. This program introduces cultural literacy into the classroom, allowing reduced transition time in a large high school. I teach them mostly their core subjects and one elective. Aboriginal students have a home-base, a feeling of belonging and space where their identity is reflected. My program monitors academics and offers cultural, academic and counselling supports for all First Nation and Métis students in the school.
"Know who you are, and what you are passionate about."
What obstacles did you face and how did you overcome them?
As I came into this role as Aboriginal Student Centre Teacher, there were obstacles from the beginning. Lack of space, resources, budget and cultural sensitivity were the most visible challenges. Also, there was no goal set out for this program. My room became the drop-off for at-risk Aboriginal students. It was a frustrating first couple of years and often felt like I did not have a lot of support. Things are different now. I have a clearer goal for my program. I know what I want my students to achieve, and how to get there. I have more of my colleagues interested in learning more about First Nation and Metis culture and they also want to incorporate it more into their classroom curriculum. Each year becomes more successful, but it also shows me that my program is a need in my school division. This indicates to me that there is still a lot more work to be done, to help my students be successful.
What or who inspired you to really go after the profession you are
in now?
My mother is an Educational Assistant. She has been one for many years. She has made such a difference in her school with all the children that I wanted to be part of that. Like her, I became an Educational Assistant but at the local Junior High. Eventually, I saw a need for Aboriginal Educators, so I went back to university to get my Education degree.
What critical choices or decisions did you make that helped you get where you are today?
While attending university, I made the choice to be an honour student, so that meant I had to give up a lot of my free time and do a lot of travelling between Selkirk and Brandon. Thankfully my family was very supportive along the way.
I also chose to be versatile in my teaching. Even though I have a major in Math/Science and a minor in Aboriginal Studies, at university I developed teaching skills in many other areas so that I could be a versatile teacher. This is what has helped me to currently teach 8-9 different high school courses without batting an eye.
I also chose to become an advocate for Indigenous learning. Having a voice as an Aboriginal Educator is important, so we can be the voices for our Indigenous students.
Finally, I know my role is not done. I am working towards my administration certificate, and I will be taking my post-baccalaureate in Indigenous Studies. I know there is so much more that needs to be done, and I want to help with our progress forward in Indigenous Education.
Message of Encouragement:
Know who you are, and what you are passionate about. Realize that is your power, and that no one can take that away from you.
---