Digital Citizenship
The concept of digital citizenship relates to the responsible, ethical and safe use of ICT by students as members of society and citizens of the global community.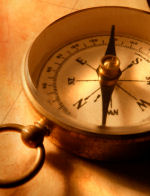 The International Society for Technology in Education (ISTE) has identified standards for students, teachers and administrators called the National Educational Technology Standards (NETS).
Standard 2 for Students addresses social responsibility and ethical issues related to being a digital citizen:
Students recognize the rights, responsibilities and opportunities of living, learning and working in an interconnected digital world, and they act and model in ways that are safe, legal and ethical. Indicators for this standard include:

Students cultivate and manage their digital identity and reputation and are aware of the permanence of their actions in the digital world.

Students engage in positive, safe, legal and ethical behavior when using technology, including social interactions online or when using networked devices.

Students demonstrate an understanding of and respect for the rights and obligations of using and sharing intellectual property.

Students manage their personal data to maintain digital privacy and security and are aware of data-collection technology used to track their navigation online.
(International Society for Technology in Education – 2016 ISTE Standards for Students)
The Literacy with ICT Health and Safety guidelines and Ethics and Responsibilities guidelines contain guidelines that encompass digital citizenship:
respects privacy rights of self and others
weighs society's right to information access versus an individual's right to privacy
respects intellectual property rights of self and others
respects the rights of others to have their own perspectives
assesses the potential impact of decisions and actions on self, others and society
manages personal identity
manages personal privacy
Resources for Digital Citizenship
For access to more resources about digital citizenship, visit the LwICT - Resources for Digital Citizenship site. This site is moderated, if you have a recommended resource that you would like to share, just double click and post your resource to the site.