My Child and Literacy with ICT
Why does my child need to develop Literacy with ICT?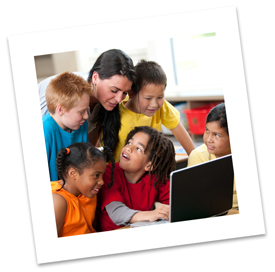 The world is not the same place it was a generation ago. Students today routinely use information and communication technology (ICT) that we only dreamed of back then. Using these tools under teacher supervision, students in Manitoba have access to much of the information that exists in the world today! While that sounds fantastic (and it is), it does create some challenges.
How do students sort through what is good information and what is not?
How do they figure out whether the information they find is current, accurate and fair? How can they make sense of it all?
How do students learn to become "digital" citizens?
How do they make healthy choices in regards to their physical, social and emotional health and their use of ICT?
How do they make ethical and responsible decisions in their use of ICT?
How do students stay safe while taking advantage of the collaboration and learning afforded by using ICT?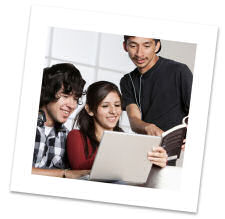 The above are key questions we ask ourselves while living in an information age.
It is predicted that most people will have 10 to 14 jobs by the time they are 40 years old.
So, we need to be sure that children are prepared to learn new skills as they move through life.
As children increase their literacy with ICT, they learn how to learn.
What does Literacy with ICT look like?
Here are some examples of what you might see children do as they develop their literacy with ICT from Kindergarten through Grade 12.
Critical and
Creative Thinking
ask 'how' and 'why' questions
make a plan to find answers to their questions
investigate where and how to find information
figure out if the information they find is true and trustworthy
make sense of and understand the information they have gathered
communicate their learning with others
use their learning to take action to make the world a better place
seek and share feedback about their learning
reflect upon what they have learned and their own learning processes
set goals for improving their learning processes
ask more questions and continue further and deeper learning on a topic
Health and
Safety
follow guidelines that help keep them safe while communicating electronically
consider their own and others' privacy and reputations before posting photos/information
protect personal information
discuss the implications of being distracted while using technology
find ways to balance screen time with other important aspects of life
know how and where to seek help/support if they (or someone they know) feels uncomfortable, threatened or scared
Ethics and
Responsibility
show respect as they work with others
ask permission from and give credit to authors when they want to use their work
use ICT at the right times and in the right places
consider the potential impact of their decisions and actions on themselves, others and society
ICT Literacy
insert and edit words, numbers, sound and movies
use effective search methods for finding information
find efficient ways to navigate through websites
manage electronic files and folders
select and use information and communication technologies for a given purpose
troubleshoot, problem solve or know where to get help, when ICT issues occur