How Can I Support my Child?
How can I SUPPORT my child's Literacy with ICT at home?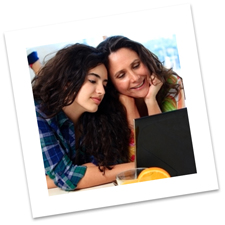 When your child uses ICT at school, he or she is supervised by teachers. However, it's up to you to supervise your child's use of ICT in your home or in the community.
Start by talking with your child about what learning is taking place in school and about how he or she can use ICT safely and healthily to think critically, creatively and ethically during learning.
Encourage your child to think critically by providing a wide variety of information sources, such as websites, television documentaries, interviewing Elders/local experts and trips to the library.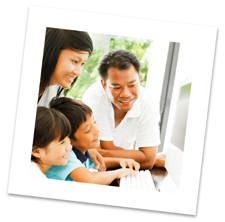 Ask questions! For example, you may ask
How many different sources of information did you find?
Where did you find the information?
How do you know the information is reliable?
These conversations will help your child to develop critical thinking skills.
Encourage your child to think creatively about innovative ways to share his or her knowledge with others. With ICT, your child can produce animations, videos, photos, pictures, text and audio recordings to name but a few!
Spend time talking about and modelling to your child safe and healthy practices when using ICT. Brainstorm ideas together about how to balance screen time with other important aspects of life. Ask your child what they consider safe and unsafe activities to do with their technology and share your point of view with your child. Let your child know that you are there for them if they come across anything they wonder about, do not understand, scares them, or makes them feel uncomfortable online. They can come to you (no matter how embarrassed or bad they may feel) and know that they have a safe, secure and calm anchor that will help them figure things out.