Education and Early Childhood Learning
Manitoba's Excellence in Education Awards
Award Recipients 2019-2020
Premier's Award for Excellence in Education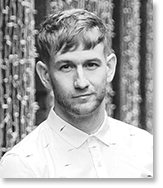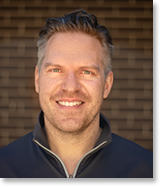 Recipients:
Mr. Patrick Hansen and Mr. Matthew Patrician
Nelson McIntyre Collegiate
Louis Riel School Division
In their Propel (Project, Pursuit, and Exploration Learning) program, the team of Hansen and Patrician have created an interdisciplinary, project-based learning environment for Grades 11 and 12 students at Nelson McIntyre Collegiate. Students in Propel pursue individualized areas of interest while earning three to four credits in areas such as English language arts, physical education, and information and communication technology. Hansen and Patrician, as dedicated and caring educators, thoughtfully respond to the wide variety of student needs and interests, and work together to successfully guide and coach students. Learners design their own projects, immersing themselves into deep inquiry as they spend full days for one semester in this program. They learn to problem solve, make connections with industry, and achieve curricular outcomes while developing strong skills in collaboration, communication, critical thinking, and creativity. Students achieve academic and real-life success with projects that not only have personal meaning and relevance, but also contribute to the community. The Propel program culminates with the Exhibitions of Learning, where students present their projects to the community and demonstrate their progress in both their area of interest and, most importantly, in their growth as learners and as individuals. Multiple testimonies of former students reveal that, as a result of Hansen's and Patrician's innovative program, students are being prepared to be successful outside of the classroom and are gaining invaluable skills for their future schooling and employment.

Teaching Excellence Award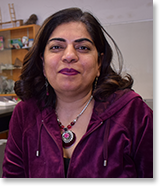 Recipient:
Mrs. Anju Bajaj, Ph.D
Holy Cross School
Catholic Schools Commission
Bajaj is a science leader in every sense of the term. Through numerous engaging, hands-on learning opportunities in and outside the classroom, she fosters students' intellectual, social, emotional, and physical development and cultivates their leadership abilities. A Grade 8 teacher, she also coordinates the K to 8 science program. She introduced the Kids' New Horizons Club to the school, in which students connect Manitoba science curriculum and STEM (science, technology, engineering, and mathematics) education to the real world. She worked with students to establish the Youth Encouraging Sustainability Club, the Science Club, and the Robotics Club; members attend various science symposia and conferences, interacting with researchers at the St. Boniface Hospital Research Centre and Cancer Care Manitoba. Serving as leaders and mentors in the school and local community, club members organize the K to 4 Science Expo and Grades 5 to 8 Science Fair. In addition, Bajaj founded and coordinates the nationally accredited annual Grades 4 to 12 Bison Regional Science Fair, offers professional learning for teachers, and provides science curriculum input to national organizations. Having recently received various science teaching awards, Bajaj is recognized by her peers and school community as someone who strives to nurture a great passion for the sciences in the hearts and minds of students.

Teaching Excellence Award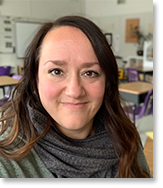 Recipient:
Ms. Heather Blacker
Brooklands School
St. James-Assiniboia School Division
As a teacher at Brooklands School, Blacker is an individual whose work extends well beyond the classroom, creating a strong sense of community among students, staff, and parents through her practice of inclusion. She demonstrates that every child can succeed in an inclusive, school family environment; her Grades 4 and 5 students understand this and work together to create a positive learning atmosphere. Blacker skillfully differentiates instruction to ensure that all students are engaged and learning at their individual levels while still feeling part of the class. Blacker is the driving force behind initiatives such as the implementation of literacy circles with her students, which is now incorporated into other classrooms. As Program Implementation Assistant, Blacker has led professional learning on numeracy, resulting in an increase in students' performance. She is the lead teacher for technology and guides staff members in its use to scaffold student learning. She organizes team meetings to plan school-wide activities and acts as a mentor to staff. Blacker was integral in the school's implementation of the True North Youth Foundation's cross-curricular Project 11, which educates students in mental health and self-care. Whether it is organizing field trips with a focus on Indigenous perspectives, creating outdoor discovery learning stations, or working with her class or the larger school community, Blacker embodies fundamental educational values of engagement, excellence, and equity for all learners while cultivating strong, positive relationships.

Teaching Excellence Award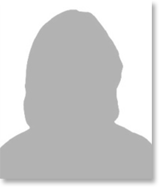 Recipient:
Mrs. Meaghan Knol
Rossburn Elementary School
Park West School Division
As a Grades 7 and 8 teacher at Rossburn Elementary School, Knol takes a sincere interest in each student. Through her positive outlook and compassionate nature, she encourages a safe collaborative environment—not only in her classrooms but also at staff and student support meetings. She consistently uses sound pedagogical practices to ensure that all students succeed. Each learning experience is adapted to the students' needs to help them achieve their best performance. Knol also responds to the interests of her students. When they said they wanted to create a haunted house for the school, she designed a purposeful learning experience based on that interest to foster collaboration, develop persuasive communication, and investigate problem-solving strategies. Outside of the classroom, Knol coaches the Middle Years soccer team, supervises Middle Years track and field, and organizes a gamers club for card game enthusiasts. She also leads the annual Remembrance Day service, co-facilitates the Healthy School Committee and its monthly activities, and co-chairs the school's "I Love to Read Month" activities. Knol is a dedicated, conscientious, and caring teacher who helps students develop good learning habits and discover a love for learning.

Outstanding New Teacher Award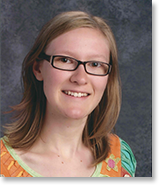 Recipient:
Mrs. Emma Gehrs-Whyte
Maples Met School
Seven Oaks School Division
Currently in her second year of teaching at Maples Met School, Gehrs-Whyte has already had a profound impact on both learners and fellow staff. Maples Met is a project-based learning school, which includes Grades 9 to 12 learners participating in community internships twice a week. As a teacher advisor, Gehrs-Whyte manages all of the learners' core subjects and electives, designing learning experiences that include inquiry to facilitate meeting the curricular learning outcomes. She accompanies her students as they explore the mysteries and wonders of the universe, particularly through math, philosophy, literature and connections to the natural world. Gehrs-Whyte maintains frequent contact with families and is very attentive to her students' needs and interests. She is especially effective at individualizing learning plans, differentiating instruction, and placing learners at appropriate internships. Gehrs-Whyte has contributed to the wider school community by establishing and overseeing a composting program and the yearbook committee. She also designed and implemented a multi-day camping and hiking expedition to Riding Mountain National Park. Although quite new to the teaching profession and to the school, Gehrs-Whyte's contributions and relationship-building within the learning community have been remarkable.

Outstanding Team Collaboration Award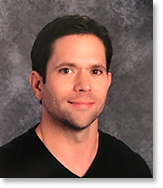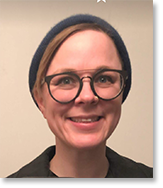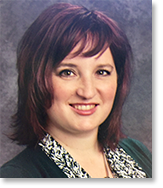 Recipients:
Mr. Matthew Enns, Mrs. Ashli Hodgert and Mrs. Kristen Unrau
Windsor Park Collegiate
Louis Riel School Division
The Windsor Park Collegiate's Co-op Education team of Enns, Hodgert, and Unrau works with students who live with intellectual/developmental disabilities. The team is dedicated to developing the Co-op Education program in order to best support these students as they gain basic life skills in the areas of intellectual development, communication, physical competence, and social efficiency. The team works to understand students' needs through conferencing, observation, data analysis, and collaborative inquiry. They work to balance classroom and real-life learning experiences by using an integrated curriculum approach, multiple supports, adaptations and modifications, as well as work placement opportunities. They collaborate to support student-led, inquiry-based learning, such as the Shoal Lake project. After reading an article on mercury poisoning, students examined boilwater advisories in many communities. They planned a simulation in collaboration with staff at the school's teaching restaurant and at a nearby school. Following this experience, students—wanting to make a difference—carried out advocacy and awareness activities in the wider community. Under the team's leadership and guidance, the Co-op Education students created a successful school-initiated course on the history of rock and roll, and recorded and presented stories of residential school survivors for Orange Shirt Day. Through Enns, Hodgert, and Unrau's constant advocacy and wholehearted investment, the Windsor Park Collegiate school culture is more inclusive and nurturing, allowing all students to grow and flourish.

Outstanding School Leader Award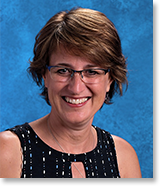 Recipient:
Ms. Charlene Smallwood
Nelson McIntyre Collegiate
Louis Riel School Division
Over the past five years as a vice-principal and principal of Nelson McIntyre Collegiate, Smallwood has created and maintained a significant transformation of high school education. Having researched and visited schools across North America to observe best practices, she was instrumental in the design and implementation of an interdisciplinary, project-based learning model at the collegiate. This model allows students opportunities to discover and explore their interests and passions, learning and demonstrating curriculum outcomes and other life skills in real-life contexts. Smallwood had the drive and ability to focus on the big picture, overcome challenges, inspire innovative teaching practices that support inquiry-based learning, and build capacity within the teaching staff. She carefully plans professional learning opportunities and team planning sessions to allow teachers to discuss, debate, review, and refine their practice. Smallwood also initiated Weeks without Walls, during which Grades 9 to 12 students explore career development opportunities with community partners for a total of three weeks in October, January, and May. Student attendance and academic achievement have increased significantly, and parent feedback is overwhelmingly positive. Under Smallwood's leadership, and with the collaboration of staff and the community, students have become engaged independent learners and active, connected citizens.

---