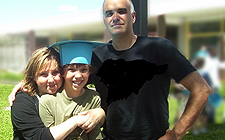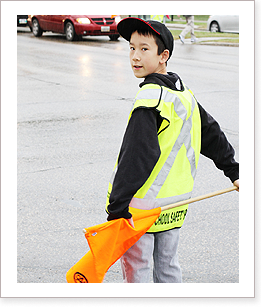 Helping Your Child Succeed
Parents play a very important role in the safe and healthy development and education of their young adolescent children. You can be a positive role model and show your child love, affection and attention. You can support and guide your child through the exciting, challenging, and sometimes frightening, years of adolescence.
As parents, you can support your young adolescent child through the Middle Years in different ways:
Keep lines of communication open with your child.
Support healthy-living choices for your child and family.
Help build your child's independence, self-esteem and self-confidence.
Provide your child with opportunities for more responsibility, freedom and choice.
Be an active partner in your child's education, learning and school life.
"You both [parents] were the people I have looked up to and set as my role models since birth."

~ Middle Years student

"I have two daughters who are in Middle Years at school, and at the end of every day I ask, "How was school?" The response I usually get is, "Good". I always follow that up with, "What was good about it?" It then becomes a more informative conversation about what was going on in the school."

~ Parent of Middle Years student