Education and Early Childhood Learning
---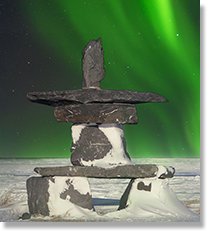 We recognize that Manitoba is on Treaty 1, 2, 3, 4, 5, 6 and 10 Territories and the ancestral lands of the Anishinaabe, Anishininewuk, Dakota Oyate, Denesuline, Ininiwak and Nehethowuk Peoples. We acknowledge Manitoba is located on the Homeland of the Red River Métis. We acknowledge northern Manitoba includes lands that were and are the ancestral lands of the Inuit.
More Information
We respect the spirit and intent of Treaties and Treaty Making and remain committed to working in partnership with First Nations, Inuit and Métis people in the spirit of truth, reconciliation and collaboration.
In keeping with our commitment to Truth and Reconciliation, we acknowledge the important role that education and schools play to ensure we collectively take time to think about, learn about, honour and remember those who attended residential and day schools and those who did not come home. Facing difficult truths helps us on our paths toward Truth and Reconciliation.
Our response to the Commission on K to 12 Education targets a deep commitment to respond to the Truth and Reconciliation Commission (TRC) Calls to Action. The TRC report includes 94 Calls to Action for all Canadians. The National Centre for Truth and Reconciliation and the collection of TRC responses are found here:
National Centre for Truth and Reconciliation
---
Back to School - September 2022
Manitoba schools are excited to welcome students and school staff back to full-time, in-person learning this fall.
---
Over the past two years, the pandemic has brought many challenges. Meeting the challenges of COVID-19 required innovation and creativity in order to navigate school closures, remote learning, blended learning, physical distancing, masking, vaccinations, testing and contact tracing.
---
Latest Education and Early Childhood Learning News Releases
Updated:

February 6, 2023
Manitoba Government Selects Diverse Membership for Education Council (February 6, 2023)
Manitoba Government Encourages Public to Attend Community Consultation for New French Immersion K-8 School in Winnipeg (February 3, 2023)
Manitoba Government Increases Funding to all School Divisions (February 2, 2023)
Manitoba Government to Open New School in Waverley West (January 25, 2023)
All Manitoba Government News Releases
---
Manitoba Education is committed to providing high quality distance learning options that respond to the different needs of students, schools, and school divisions in order to support flexibility and increased educational opportunities for learners in Manitoba, regardless of geographic location.
---
My Learning at Home offers parents and caregivers a collection of online resources to support and encourage meaningful family-centered learning at all grade levels. Resources will be added and updated regularly.
---
Grade 12 Provincial Tests – Results by School Division
The High School Graduation Rates and Student Achievement Statistics website has been updated to include results of Grade 12 provincial tests at the school division level.
---
The Treaty Education Initiative is a teacher training opportunity developed collaboratively by Manitoba Education and Early Childhood Learning, the Treaty Relations Commission of Manitoba, the Assembly of Manitoba Chiefs, and the Manitoba First Nations Education Resource Centre. This initiative is intended to ensure that all K-12 Manitoba teachers and students learn about Treaties and the Treaty Relationship. During the 2019-20 school year, the Treaty Relations Commission of Manitoba is offering a series of two-day professional development teacher training workshops.
---
Learn how you can help Stop Bullying
Manitoba Education and Early Childhood Learning is committed to supporting school communities in providing safe and caring learning environments.
---
Questions/Comments?
Submit your questions and comments via email or use our feedback form.
---
The Minister
Quick Links
Resources