---
Latest News
Updated: September 12, 2021
---
New Provincial Curriculum Advisory Panel Members Named (September 10, 2021)
Province Announces Additional Mental Health Funding to Support the Return to School (September 7, 2021)
Manitoba Releases Safe Return to Schools Plan (August 5, 2021)
Province Announces First Round of Successful Applications to the 2021 Teachers' Idea Fund (July 16, 2021)
---
Latest COVID-19 Education News
The back to school plan for 2021-22 has been released and will allow schools to reopen at Yellow (Caution) of the Pandemic Response Level system on September 7, 2021. This means that all Kindergarten to Grade 12 students will return to full-time in-class learning with contingency plans in place.
---
My Learning at Home offers parents and caregivers a collection of online resources to support and encouragation e meaningful family-centered learning at all grade levels. Resources will be added and updated regularly.
---
Indefinite Suspension of K-12 Classes
Letter from the Minister of Education – March 2020 (

912 KB)
---
Manitoba's Excellence in Education Awards 2020-2021
Manitoba Education is pleased to announce the 2020-2021 recipients of Manitoba's Excellence in Education Awards.
---
Manitoba Commission on Kindergarten to Grade 12 Education
The Manitoba Commission on Kindergarten to Grade 12 Education will carry out an independent review of our province's K to 12 education system. Its goal will be improving outcomes for students, ensuring long-term sustainability and enhancing public confidence in our education system.
---
Community Schools Program Report: October 2014 to December 2018
This report fulfills the reporting requirements of the legislation. It covers the Community Schools Unit's operation from October 2014 to October 2018. It builds on an earlier report covering CSP activities from October 2014 to October 2015.
---
Grade 12 Provincial Tests – Results by School Division
The High School Graduation Rates and Student Achievement Statistics website has been updated to include results of Grade 12 provincial tests at the school division level.
---
The Treaty Education Initiative is a teacher training opportunity developed collaboratively by Manitoba Education, the Treaty Relations Commission of Manitoba, the Assembly of Manitoba Chiefs, and the Manitoba First Nations Education Resource Centre. This initiative is intended to ensure that all K-12 Manitoba teachers and students learn about Treaties and the Treaty Relationship. During the 2019-20 school year, the Treaty Relations Commission of Manitoba is offering a series of two-day professional development teacher training workshops.
---
Learn how you can help Stop Bullying
Manitoba Education is committed to supporting school communities in providing safe and caring learning environments.
---
Questions/Comments?
Submit your questions and comments via email or use our feedback form.
---
The Minister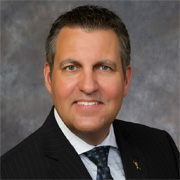 Cliff Cullen
Minister's Message
Quick Links
Resources