Education and Early Childhood Learning
---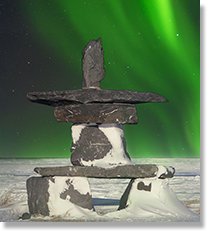 We recognize that Manitoba is on Treaty 1, 2, 3, 4, 5, 6 and 10 Territories and the ancestral lands of the Anishinaabe, Anishininewuk, Dakota Oyate, Denesuline, Ininiwak and Nehethowuk Peoples. We acknowledge Manitoba is located on the Homeland of the Red River Métis. We acknowledge northern Manitoba includes lands that were and are the ancestral lands of the Inuit.
More Information
We respect the spirit and intent of Treaties and Treaty Making and remain committed to working in partnership with First Nations, Inuit and Métis people in the spirit of truth, reconciliation and collaboration.
In keeping with our commitment to Truth and Reconciliation, we acknowledge the important role that education and schools play to ensure we collectively take time to think about, learn about, honour and remember those who attended residential and day schools and those who did not come home. Facing difficult truths helps us on our paths toward Truth and Reconciliation.
Our response to the Commission on K to 12 Education targets a deep commitment to respond to the Truth and Reconciliation Commission (TRC) Calls to Action. The TRC report includes 94 Calls to Action for all Canadians. The National Centre for Truth and Reconciliation and the collection of TRC responses are found here:
National Centre for Truth and Reconciliation
---
Latest Education and Early Childhood Learning News Releases
Updated:

November 24, 2023
Manitoba Indigenous Youth Achievement Awards Honours 18 Young Manitobans for Outstanding Achievements in Volunteerism, Academics, Art and More (November 23, 2023)
Leaders in Education Take Part in Inaugural Mamàhtawisiwin Symposium to Support Health and Well-Being of Manitoba Students and Children (November 14, 2023)
Manitoba's Excellence in Education Awards Nominations Open for Outstanding Manitoba Educators (November 6, 2023)
Manitoba Youth Get On-The-Job Experience During Take our Kids to Work Day (November 1, 2023)
All Manitoba Government News Releases
---
Manitoba's Recruitment and Retention Strategy for French Language Teachers: Moving to Action
Through the creation of this comprehensive provincial strategy, Manitoba Education and Early Childhood Learning commits to continued collaborative work with l'Université de Saint-Boniface, the Division scolaire franco-manitobaine, school divisions offering French Immersion programming, and other education sector partners to collectively respond to the challenges of recruiting and retaining teachers for the Français and French Immersion programs in Manitoba. The Bureau de l'éducation française will provide the system-level leadership to coordinate and oversee its implementation.
---
Grade 12 Provincial Tests – Results by School Division
The High School Graduation Rates and Student Achievement Statistics website has been updated to include results of Grade 12 provincial tests at the school division level.
---
Learn how you can help Stop Bullying
Manitoba Education and Early Childhood Learning is committed to supporting school communities in providing safe and caring learning environments.
---
Questions/Comments?
Submit your questions and comments via email or use our feedback form.
---
The Minister
Quick Links
Resources