Manitoba Education and Early Childhood Learning
Physical Education/Health Education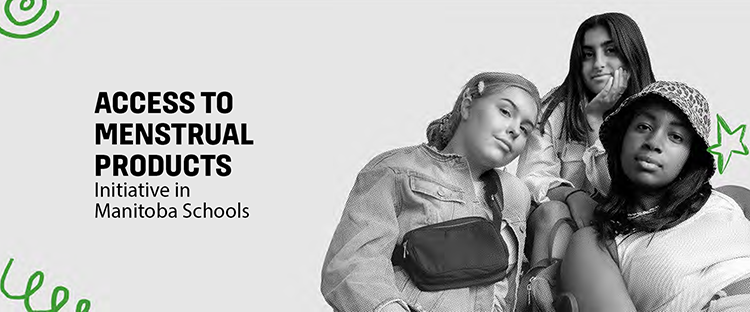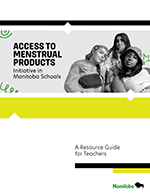 Period Poverty is a lack of access to menstrual health and hygiene products, facilities, waste management, and education. Period poverty affects many people who menstruate causing physical, mental, and emotional challenges. The Access to Menstrual Products Initiative aims to reduce the impact of Period Poverty on K to 12 students in Manitoba.
Reducing the impacts of Period Poverty will allow students who menstruate with the opportunity to better participate in all school related activities and achieve better health and well-being outcomes. The Access to Menstrual Products Initiative is an important step forward in the process to increase public education and awareness of menstrual health and hygiene, reduce stigmas associated with menstruation, and diminish the health and well-being implications associated with period poverty.
This document provides education stakeholders with key considerations around the implementation of the initiative, information about menstrual products and dispenser/disposal units, connections to the Physical Education/Health Education (PE/HE) curriculum, and a list of helpful resources. In addition, a Frequently Asked Questions section has been included to help answer common questions about the initiative.
Access to Menstrual Products Initiative in Manitoba Schools (

1.7 MB)
---