Education and Early Childhood Learning
International and Heritage Languages
Ukrainian Social Studies Posters: Immigration, Internment, and Taras Shevchenko
Українські пізнавальні постери: Імміграція, інтернованих, і Тарас Шевченкo
This series of posters was developed to support the implementation of the Manitoba Social Studies Curriculum in schools offering Ukrainian-Bilingual programming. This series of posters focuses on three themes:
The Immigration to and Settlement of Ukrainians in Canada
The Internment of Ukrainian Canadians during World War 1
The Life and Works of Taras Shevchenko
The posters for each theme reflect three different levels of language complexity (L1 to L3), with the intent of making the posters developed for each theme to be used across the early and middle years grades.
The following files are available for download as PDF

files.
---
Immigration Series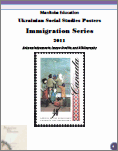 Acknowledgements, Image Credits, and Bibliography (254 KB)
Immigration L1 (2.43 MB)
Immigration L2 (4.81 MB)
Immigration L3 (3.37 MB)

---
Internment Series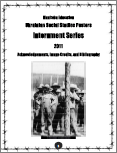 Acknowledgements, Image Credits, and Bibliography (830 KB)
Internment ALL (1.63 MB)
Internment L1 (4.89 MB)
Internment L2 (1.32 MB)
Internment L3 (3.37 MB)

---
Taras Shevchenko Series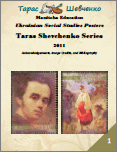 Acknowledgements, Image Credits, and Bibliography (936 KB)
Shevchenko LK (3.52 MB)
Shevchenko L1 (2.79 MB)
Shevchenko L2 (1.32 MB)
Shevchenko L3 (3.37 MB)

---