Education and Early Childhood Learning
Safe and Caring Schools
Welcome to the Safe and Caring Schools Website
What's New!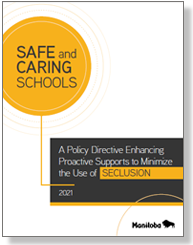 Safe and Caring Schools: A Policy Directive Enhancing Proactive Supports to Minimize the Use of Seclusion
This document provides guidelines that will inform school divisions in the development of policies and procedures on the use of seclusion as a safety response when a student poses an immediate risk of serious physical harm to self or others.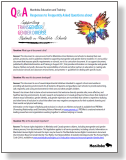 Q & A Responses to Frequently Asked Questions about Supporting Transgender and Gender Diverse Students in Manitoba Schools (

279 KB)
This document is a resource and tool for Manitoba school divisions and schools to develop their own policies, protocols, and/or guidelines related to supporting transgender and gender diverse students.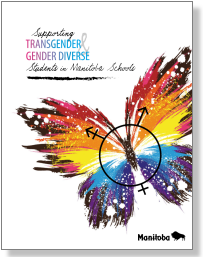 Supporting Transgender and Gender Diverse Students in Manitoba Schools
This resource provides guidelines for ensuring that schools are safe, respectful and equitable places for transgender and gender diverse students while supporting their individual process.

Safe and Caring Schools: A Whole-School Approach to Planning for Safety and Belonging
Manitoba Education is committed to supporting school communities in providing safe learning environments. Guided by Safe and Caring Schools legislation, Manitoba school boards are proactive in creating and sustaining safe schools.
---
Healthy school communities, where positive relationships are established, are known to prevent and respond to issues of school safety. With parents as partners, educators do their best to ensure all children and youth feel safe, confident, and capable as they interact with others and develop as learners. Utilizing a whole-school approach to planning for safety and belonging, educators, students and parents work together to address serious issues recognized as 'bullying' and school violence.
Parents, students and educators care about living and learning in a world that is healthy and safe. With all members of the school community sharing responsibility and working toward this goal, schools are safe and caring places to learn. Together, through this lens of strength, connections, possibilities, and solutions are found to keeping our schools safe and caring.
In this site you will find an overview of the history and a summary of Safe and Caring Schools initiatives and related information in Manitoba. Links to Manitoba document resources are provided.
---