Adult Learning and Literacy
Council of the Federation Literacy Award Manitoba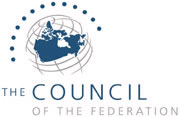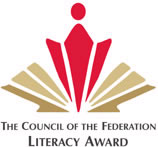 In July 2004 Canada's Premiers decided to create a special annual award to recognize achievements in literacy across the country. The Council of the Federation (COF) Literacy Award acknowledges outstanding achievement, innovative practice and excellence in literacy. Each year COF Literacy Medallions are awarded, one in each province and territory.
The COF Literacy Award for Manitoba recognizes achievement in adult literacy.
2017 Council of the Federation Literacy Award Call for Nominations (

77 KB) | Français version (

63 KB)
The Premier of Manitoba invites you to nominate deserving adult learners for the 2017 Council of the Federation Literacy Award. Nomination Deadline: June 2, 2017
Visit the Council of Federation website.
---