The Big Picture
The Big Picture provides students with an overview of Community and Diversity, the interdisciplinary Early Years multimedia (IEYM) unit for Grade 4. Students take the initial steps of learning more about communities and their diversity to assist them in becoming promoters of their province. They begin this unit with the end in mind, as they start to plan and prepare for the Canadian Youth Forum: Celebrating Community and Diversity, the culminating task of the unit.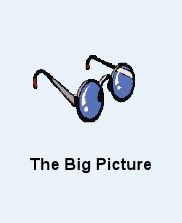 Concept Map ( 86 KB)
This section of the document is available for download as PDF files

.
The Big Picture
List of TBLMs and BLMs (15 KB)
Canadian Youth Forum PowerPoint Presentation (

58 KB)