Education and Early Childhood Learning
Literacy with ICT Is for Me!
A Parent Handbook on Learning with Information and Communication Technology
This document and specific sections are available for download as PDF

files.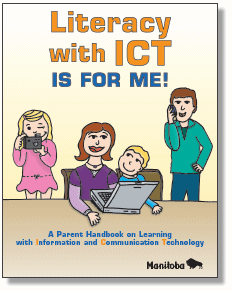 Full Document (4.16 MB)
NOTE: To print specific sections side-by-side on one sheet, select print and adjust the "Page Scaling" settings to "Print multiple pages per sheet".
Specific Sections: