COVID-19

School Guidance

This page provides general guidance on public health measures in place for schools. As restrictions and guidance are eased in Manitoba, the health, safety, and well-being of students and staff remain a top priority. The success of the vaccination program, the lower number of hospitalizations, the availability of treatment for those at higher risk of severe disease, and the higher population immunity allow us to cautiously resume activities and standard practices.

While the province is now able to remove public health orders, it is important to remember that the province remains in a time of transition. Public health updates can be found at COVID-19 Information for Manitobans. Schools are asked to review existing contingency plans and be ready to implement changing measures as well as follow preventive measures as much as possible:
Get vaccinated.
Be sure to stay home when sick.
Wash hands or use alcohol-based hand sanitizer frequently.
Cover your cough or sneeze.
Assess your risk and know if you are eligible for treatment.
Make decisions about additional measures based on personal risk and preference.
Long-term
COVID-19

School Planning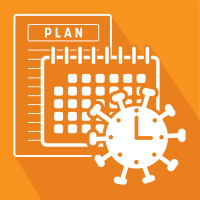 Effective March 15, 2022, all schools in Manitoba are under the Limited Risk Level (Green) on the Pandemic Response System (PRS). As public health officials continue to monitor the situation, schools should ensure contingency plans are ready and communicate with families.

Limited Risk
The spread of COVID-19 is broadly contained in Manitoba.
Transmission of the virus is at very low to undetectable levels.
A vaccine and effective treatment are available.
There may be single or isolated small cluster outbreaks which are quickly contained.
Community transmission is low to undetectable.
There is sufficient health system capacity.
Pandemic Response System and Contingency Planning
Immunization
Toolkit and Guidance for
COVID-19

in Schools
Arrangements for Underlying Health Conditions
Students with Special Needs and Students at Risk
Attendance
Communication
Public Health Measures and School Operations
Public health measures in schools and child care facilities will continue to mirror public health measures in communities. This means that, as public health officials remove restrictions and move to recommendations, the changes will also apply to schools. Schools should continue to provide options (e.g., in-person and virtual parent teacher conferences, smaller group options) to allow for broad participation, which take into consideration the range of individual risks and preferences.
Daily Screening
Isolation
Rapid Antigen Testing
Cleaning and Disinfecting
Assemblies, Gatherings, Visitors, and Physical Distancing
Masks
School Transportation
Sports, Music and Extracurricular Activities
Ventilation
Travel and Self-isolation
Mental Health and Well-being
Supporting the positive well-being and mental health of students, staff, and families is a key priority for Manitoba Education and Early Childhood Learning and for its many educational partners throughout the province.
Mental Health Strategy for 2021/2022
Well-being and Mental Health Guides and Resources
Student Learning, Progress and Achievement
Manitoba Education and Early Childhood Learning continues to work with stakeholders to ensure learning continues, schools and child cares remain safe, and students receive equitable access to education.
Early Learning
International Students/Boarding/University/College Schools
Remote Learning and Distance Learning
Assessment and Reporting
COVID-19

School Library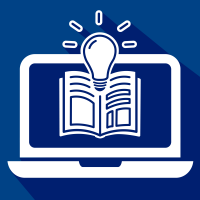 The COVID-19 School Library has been created to help schools and school divisions access guidance and support documents quickly and easily identify documents that may no longer be relevant given the changing COVID-19 situation. Archived documents, may, however, be required in instances where public health officials move a school to a different level of the pandemic response system because of high rates of absenteeism or self-reported cases.
Current Documents
Archived Documents
---
Information
Shared Health Manitoba or call 1-877-308-9038
---