COVID-19

School Guidance

This page provides general guidance for schools. The health, safety, and well-being of students and staff remain a top priority.

Public health updates can be found at COVID-19 Information for Manitobans. Schools are asked to review existing emergency plans and be ready to implement changing measures as well as follow preventive measures as much as possible:
monitor daily for signs and symptoms of COVID-19
stay home when sick
frequent hand washing with easy access to hand hygiene products
practice respiratory etiquette (i.e. covering coughs and sneezes)
ventilation improvements, routine cleaning and disinfection protocols with a focus on high-touch surfaces and common areas including washrooms
encourage vaccinations (COVID-19 and routine immunizations)
respect individual choice regarding mask use, and have masks and rapid antigen tests available for staff and students if needed
have plans in place for when students become ill at school and if there are high cases of respiratory illness
Long-Term
COVID-19

School Planning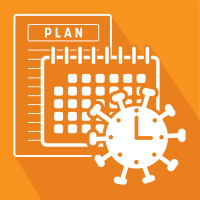 Remote learning is not anticipated to be recommended for ongoing COVID-19 management, unless exceptional circumstances arise. Shifts to remote learning require a public health risk assessment and approval from Manitoba Education and Early Childhood Learning.
Manitoba Education and Early Childhood Learning will continue to:
work with educational partners to ensure school boards and their administrators are able to operate as the pandemic situation evolves. This may include periods of flexibility in the application of specific legislative and policy requirements and timelines, in line with public health guidance.
assess where funding and other reporting requirements need to be adapted to reflect board and public health circumstances.
monitor and work with school divisions and funded independent schools to avoid any impacts or constraints in reporting enrolment.
Contact Tracing
Immunization
Arrangements for Underlying Health Conditions
Students with Special Needs and Students at Risk
Attendance
Communication
Public Health Measures and School Operations
Public health measures in schools and child care facilities will continue to focus on prevention practices to reduce the risk of transmission of COVID-19 and other respiratory viruses.
Daily Screening
Isolation
Rapid Antigen Testing
Cleaning and Disinfecting
Masks
Ventilation
Mental Health and Well-Being
Supporting the positive well-being and mental health of students, staff, and families is a key priority for Manitoba Education and Early Childhood Learning and for its many educational partners throughout the province.
Mental Health Strategy for 2022/2023
Well-Being and Mental Health Guides and Resources
Student Learning, Progress and Achievement
Manitoba Education and Early Childhood Learning continues to work with stakeholders to ensure learning continues, schools and child care facilities remain safe, and students receive equitable access to education.
Early Learning
International Students/Boarding Schools
Remote Learning and Distance Learning
Assessment and Reporting
COVID-19

School Library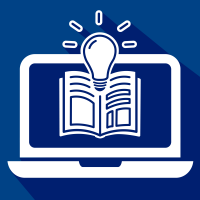 The COVID-19 School Library has been created to help schools and school divisions access guidance and support documents quickly.
Documents
---
Information
Shared Health Manitoba or call 1-877-308-9038
---